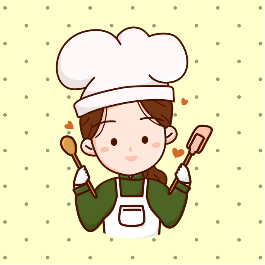 Mini Chef Rida Mohammed
Hi friends, I am going to share with you how to make your very own cookies at home. It is so much fun and at the same time, you get to treat yourself to a yummy scrumptious cookie at the end.
Ingredients
Butter – 1 cup
White sugar – 1 cup
Brown sugar – 1 cup
Vanilla extract – 2 teaspoons
Flour – 3 cups
Baking soda – 1 teaspoon
Baking powder – ½ teaspoon
Salt – Pinch
Egg – 2
White and milk chocolate chips – 2 cups
Method:
1. Preheat the oven to 190 C.
2. Mix flour, baking soda, baking powder and salt in a bowl and set aside.
3. Mix the butter and sugar.
4. Add the eggs and vanilla extract and beat until fluffy.
5. Mix the flour into the egg mixture until combined.
6. Add chocolate chips and mix.