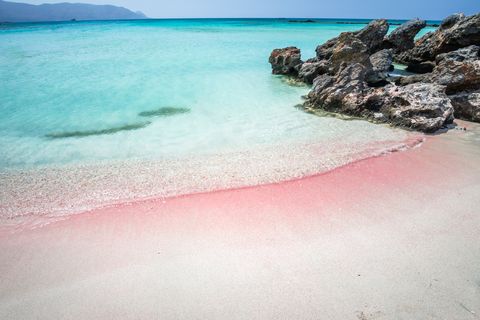 Discover Spain
Spain is one of the best holiday destinations in the world; over 75 million people visit this country every year. There are many beaches, beautiful landscapes, an infinite variety of food and very interesting historical places that bring so many people from other places to stay at this extraordinary country.
The first reason that people love to come here is because of the weather. On average, they get more than 300 days of sunshine each year- well into the autumn and winter months. Most places don't get to enjoy such weather, so people travel to places like Spain to enjoy the sun. In addition, this country has 3,000 miles of coastline, much of which is graced with beautiful beaches and scenery.
The scenery in Spain is also a huge thing. It is full of beautiful, unspoilt natural landscapes. The Bardenas Reales is a landscape sculpted by time, divided into 2 different types of scenery, Bardena Blanca and Bardena Negra. On one side of Bardena Blanca, there is a rocky area, with summits topped with stones. However, on Bardena Negra, it is a lot greener with Aleppo pine forests. Bardenas Real has featured in many well-known cinema and television productions. Series like 'Game of Thrones' and films like 'The Counselor' and 'The World is Not Enough' were so inspired by this scenery that they recreated some of them on set. Lagos de Covadonga, meaning Lakes of Covadonga, is a pair of lakes located up in the mountains of Asturias containing Lake Enol and Lake Ercina. They are cradled by stunning, rocky mountains and velvet green hills dotted with mountain cattle. It is the most beloved hiking trail.
Another point is that they have a lot of historic sites. The Roman city Baelo Claudia in Andalusia is a great example of an ancient Roman town in Spain. Directly on the coast, Baelo Claudia has remarkable views and ancient ruins. The Lugo Roman Walls is described by UNESCO as, "The finest surviving example of late Roman military fortifications." Built in the 3rd and 4th centuries, to protect the Romans from Lucus Augusti, they rise to a height of between eight and twelve meters and have been kept incredibly well preserved. One more... The Merida Roman Theatre! It's one of the most impressive of the ruins of this former colony of the Roman Empire. Now partly reconstructed, the theatre is well protected- especially its lower levels. The semi-circular walls are intact and the back wall of the stage or "frons scenae" has been beautifully restored.
The Lugo Roman Walls,Spain
One thing we can all agree with the delicious taste of Spanish food. Spain is best known for jamon iberico, paella, gazpacho, tortilla espanola, churros- I could go on. It is confirmed that the love of Spanish food plays a significant role in boosting the number of tourists exploring Spain. There is plenty to celebrate with Spanish food, particularly its history. Spain is home to the oldest surviving restaurant in the world. According to the Guinness Book of Records, Sobrino de Botín was established in 1725, just off Plaza Mayor in Madrid. There are several other restaurants in Spain that have marked their centenary.
Coming back to the history of Spain, Islam plays a huge role in this. Islam was a widespread religion in the Iberian Peninsula. Whilst under the rule of Romans, Spain also passed through the hands of the Arabs. Beginning with the Umayyad conquest of Hispania and ending in the mid-16th century, throughout modern history there has always been a constant presence of Muslims in Spain.
There are many buildings and artifacts left behind from this time. One example of this is the Mosque-Cathedral of Córdoba. It is one of the best examples of Spain's Arabic-European history. It is said that it was once home to a Christian church which was then bought by Abdur Rahman I who turned it into a mosque. During Reconquista in 1236, it was turned into a Catholic Church, which is what it is today. You can't talk about Islamic Spain without mentioning the Alhambra in Granada. It began as a small fortress in the 800s and was redesigned into the palace we see today. It was made when the massive Al-Andalus empire was reduced to the Nasrid Emirate of Granada during the 1200s and 1300s. It was, more or less, the last fortress built before it was reconquered again by the Spanish.